Blog round up
Stuck for something to read? Why not check out some blogs that we like:
Disability Rights UK project with the Universities of Salford and Dundee featured in IET online magazine:
http://eandt.theiet.org/explore/students/2015/disabled-entrepreneurs-technology.cfm
NESTA speaker at our AGM writes about inclusive technology:
http://www.nesta.org.uk/blog/predicting-real-inclusion-assistive-technologies
And finally, here's a picture of our birthday cake. The Disability Rights Handbook is 40 this year!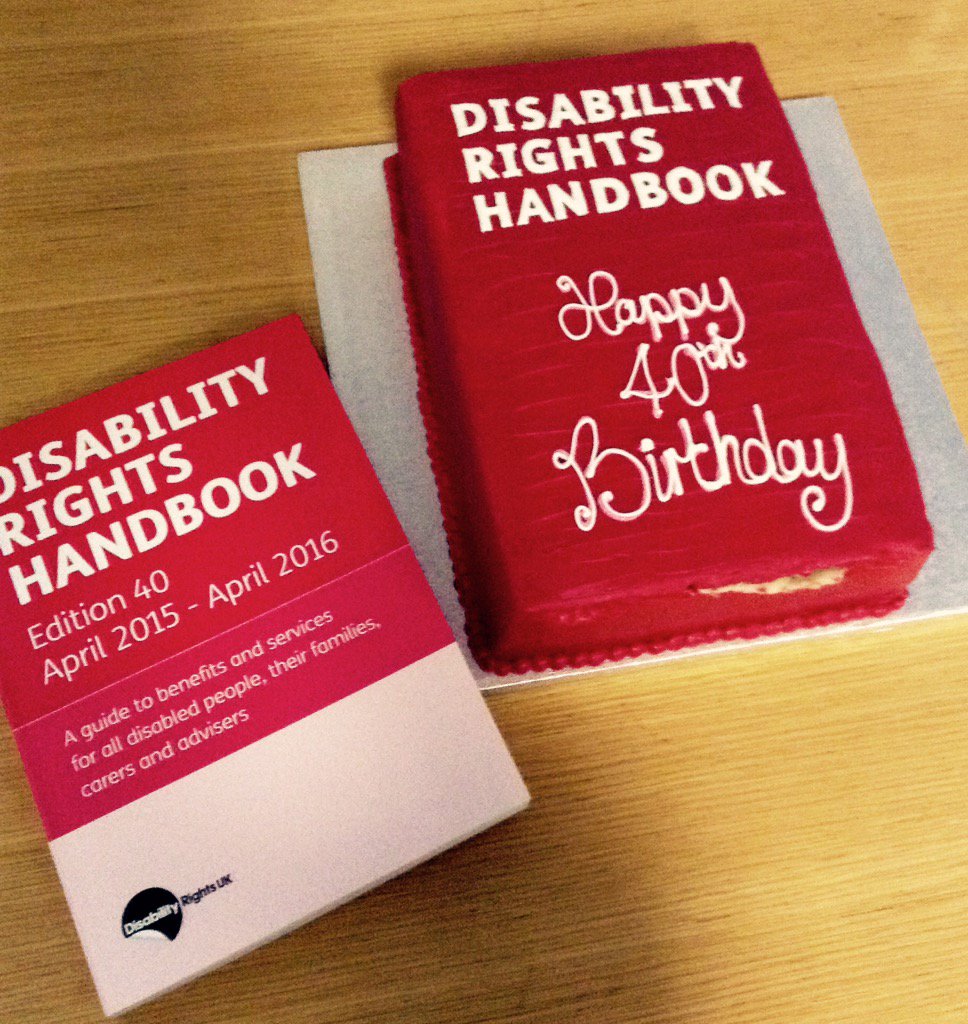 We'll be celebrating Disability History Month from the end of November through to the end of December. Check back soon to read some of our featured pieces!